Perhaps West Broome is Located in Tennessee?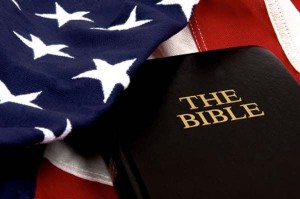 Let's take a look at the first amendment. "Congress shall make no law respecting an establishment of religion, or prohibiting the free exercise thereof; or abridging the freedom of speech, or of the press; or the right of the people peaceably to assemble, and to petition the government for a redress of grievances[1]." A very well and good law. It's one of the backbones of the American way of life. Unfortunately, with such a grand, all-encompassing law, there will certainly be those who would try to manipulate it. According to David Fowler, a former Republican Senator and current Christian advocate, it's grounds to allow school bullies to continue their abuses un-inhibited by morality or ethical values under the sketchy cloaking of "Religious Freedom," allowing bullies to continue bullying LGBQQT students without consequence.[2]
In the film "Hello Herman," the movie works to decipher the causes of the largest school shooting in American History. The troubled child at the movie's center has no one clear motivation for doing what he does. The suspects range from violent video games and music, to family tragedy, to finally and possibly the most importantly: Bullying. Bullying, regardless of cause or subject, is harmful emotionally and often physically to the victim of it. In "Hello Herman," we see the actions of a young man who is pushed past the breaking point after being dehumanized and degraded by the very types of people David Fowler considers it important to protect.
All one has to do is look at the tragic and outrageous events that recently shook the U.S with the death of Libyan Ambassador Chris Stevens. The attacks, which lead to four deaths in the Libyan US embassy, are being blamed on riots and unrest throughout the Middle East caused by an inflammatory video portraying the prophet Mohammed[3]. The first amendment protects the freedom of all religions, but in no ways would it ever justify the murder of US citizens by Muslims exercising what they view as their religious duty. Perhaps Mr. Fowler forgot to check up on the very real statistics of deaths caused by bullying right here in America. According to bullyingstatistics.org, "gay and lesbian teens are two to three times more likely to commit teen suicide than other youths. About 30 percent of all completed suicides have been related to sexual identity crisis.[4]" By protecting the abusers of these teens, Fowler is allowing a ticking time bomb to continue before we see more American teenagers physically and emotionally harmed.
The conflicts being dealt with by the Herman of the film are even more commonplace than those dealing with sexual identity and gender. Herman is tormented merely over things that all teenager deal with going through high school; who you eat lunch with, who you like, what you do with your spare time. There is no formula for creating the volatile anger that Herman feels, but 2/3 of the time or more, you can bet your money that bullying is in the mix.
What Mr. Fowler is proposing justifying is simply a form of murder that is slow and silent. It invades our schools and takes our youth from us by means of physical, mental, verbal and cyber abuse which in many instances leads to suicide, or worse. It won't provide the media with the meaty titles to print on their front pages, except the few times we are faced with a real tragedy like a school shooting. Bullying was a factor in 2/3 of the 37 school shootings reviewed by the US Secret Service. The tragic events at the heart of "Hello Herman" are provoked mainly by un-mitigated bullying. How many more tragedies will it take before realizing that protecting a bullies "religious freedom" is just as good as protecting the causes of terrorism within the United States? The answer is to attack bullying at its source: change the culture of discrimination and hate that passes as religious freedom and advocate equal treatment for all students regardless of age, race, sexual orientation, color or gender.
---
DATE September 14, 2012
CATEGORY Uncategorized
TAGS anti bully, anti bullying laws, anti bullying program, anti bullying week, anti-bullying, Boondock Saints, bullies, bullies at school, bullies in school, bully at school, bully in school, bullying, bullying at school, bullying facts, bullying in school, bullying in schools, bullying organizations, bullying statistics, facts about bullying, facts on bullying, Garrett Backstrom, Hello Herman, help with bullying, how to stop a bully, how to stop bullies, how to stop bullying, lady gaga, Norman Reedus, school bullying, school bullying sites, school bullying statistics, stop bullying, stop bullying now, walking dead
← Back
Next →